Underground
stand-up comedy
---
---
Virtual Reality Comedy Show
Every Tuesday 8pm UK/Ireland time
until Xmas '23
@ The Unknown Theater,
Meta Horizon Worlds,
Meta Quest 2/3/Pro Headset required
(Or steal one from your child? Or buy one for around £200 on eBay)
Show is called "You're Up" and it's virtually really funny.
New acts, and more established comedians trying new material 5-10mins each.
Come drop in and watch! Adults only 18+
How To Get To The Show
Watch
Or just show up.
Want to Perform?
Book a spot to perform in VR here on Giggag.com
Book a spot to perform in VR on OpenComedy.com
Or just turn up.
Questions?
Join the Discord chat community here
LIVE IN LONDON COMEDY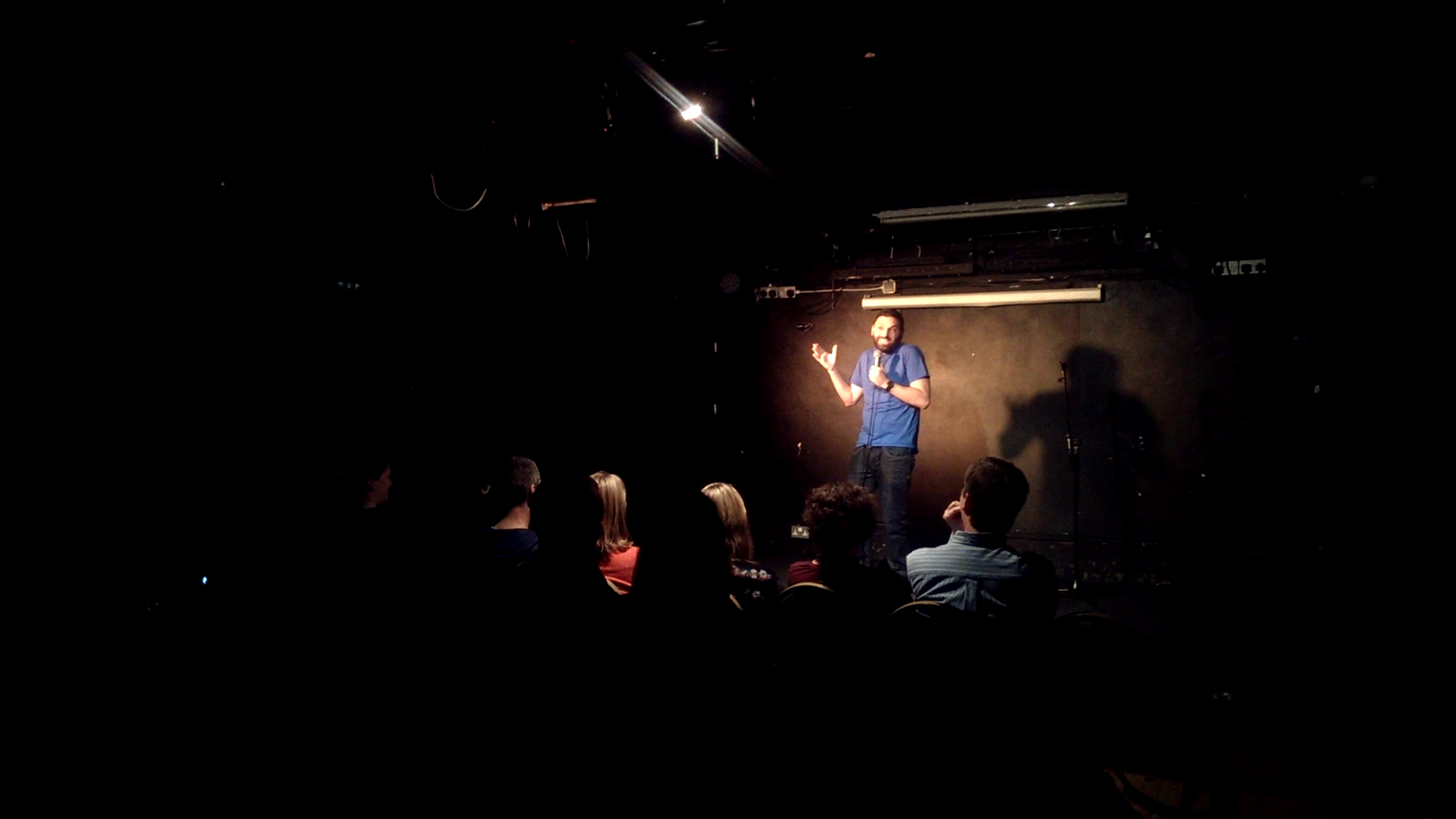 No more live London events planned yet
---
Join our email list
(One email a month max, we won't spam you.)
---
Contact
About Us
Shower of Comedy is hosted by compère Louie Christie and a revolving cast of new comedians. Expect the unexpected.
FAQ
Q. Can I perform?:
A. VR gigs are open mic and performing spots can be booked here on Giggag.com (or here on OpenComedy) or just show up 8pm Tuesdays GMT here in VR. Performing at live in London is by invite only - Zak.
Q. What is Underground Comedy?:
A. Underground Comedy is alternative and irreverent. Newer acts and rising talent, or semi-pro acts trying out new material. Expect the unexpected.
Q. When's the next one?:
A. VR gigs are every Tuesday. To to hear first about the next live show join our mailing list.
---
Join our email list
(One email a month max, we won't spam you.)